Vedea
Projects
Caribbean Institute of Tropical Biodiversity
Saint Martin, Caraïbes
An established symbiosis between architecture and landscape
The construction of the Caribbean Institute of Tropical Biodiversity (CITB) promises to become an exemplary architectural achievement of general interest for the development of the archipelago.
The institute is a tool for the development of Saint Martin, carrying strategies based on sustainable development, biodiversity, university and scientific research, ecotourism, social development with job creation, economic development and regional and international cooperation. Its architecture carries the identity of Saint Martin and will become a strong and attractive symbol of the territory.
Since its creation in 2005, the Nature Reserve has carried out decisive work for the preservation of biodiversity. After cyclone Irma in 2017, the project underwent a specific diagnosis to adapt to new climate data. The project now includes in its design the strengthening of a large number of provisions relating to the island's major risks.
The construction of the CITB is an experimental project combining the scientific approach (pole of researchers) with the preservation of the flora and fauna in a natural environment. It strongly encourages the development of new scientific, educational and cultural activities within the reserve. In the short term, it will also be a question of stimulating the emergence of new eco-responsible tourist behaviors through innovative and immersive educational mediation.
Located in a preserved area of ​​the island, the site benefits from a unique location and land-sea continuity in one of the most remarkable landscapes of the Caribbean. Perfectly inscribed in geography, the CITB asserts itself architecturally by a solid protective envelope of two floors surmounted by a gazebo intended for observation. The building, built on stilts and whose purpose is to welcome the public and professionals, is extended by footbridges and pedestrian paths allowing access to small birdwatching spaces. Along a promenade that links the Institute to the sea, overhanging the mangrove, stilts on stilts preserve the natural character of the banks and invite observation and contemplation by offering panoramic views of the ocean ...

The CITB offers an innovative vision and a planetary dimension to the island of Saint Martin whose tropical ecosystems (coral reefs, mangroves, lake areas and dry forests) constitute habitats suitable for the conservation of many protected species in the world.
The Island of Saint Martin, CITB
Caribbean Institute of Tropical Biodiversity
MOA
Saint Martin Natural Reserve
Architect Agent
VEDEA
Saint Martin Architects
Atelier 111 + WIA Agency
Landscape
Sophie Mourthé
Engineering Consultants
Egis International
Impact MerEHK IFT
Program
Scientific base, cultural mediation center, exhibition spaces, auditorium, catering, Birdwatching
Mission
Complete MOE + HQE + post Irma Diagnostic
Cost
9 M€
Area
4 690 m2
Concours 2016 – PC février 2020
© Images VEDEA /
Immersion en phase tempête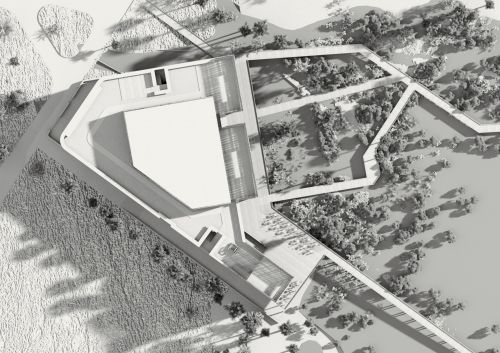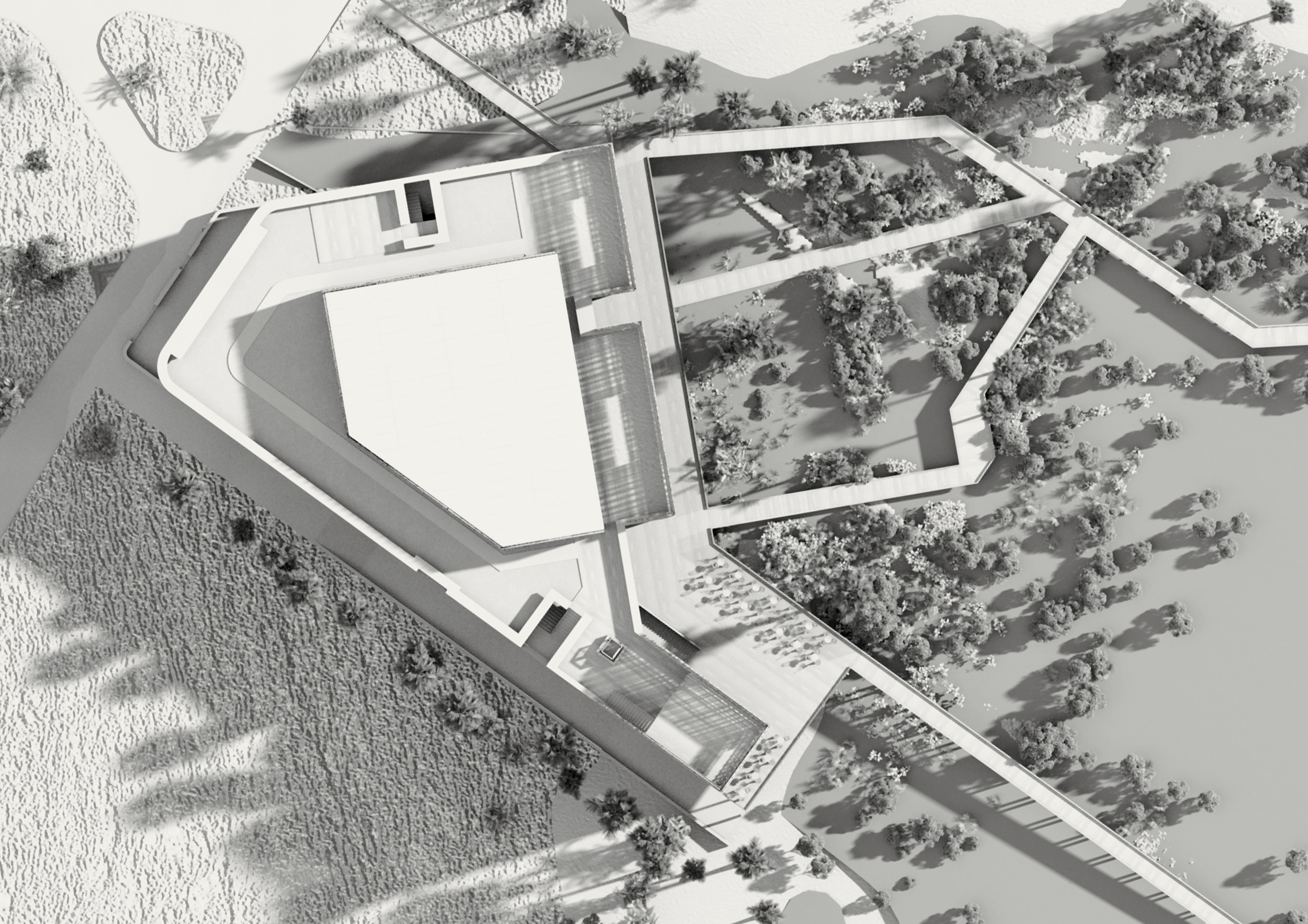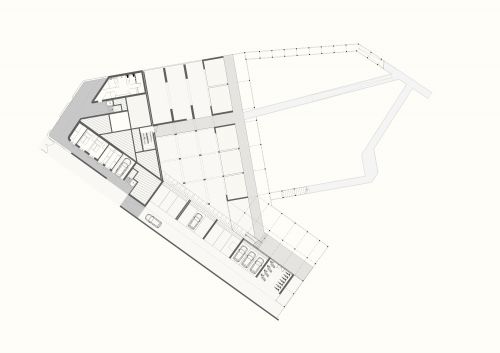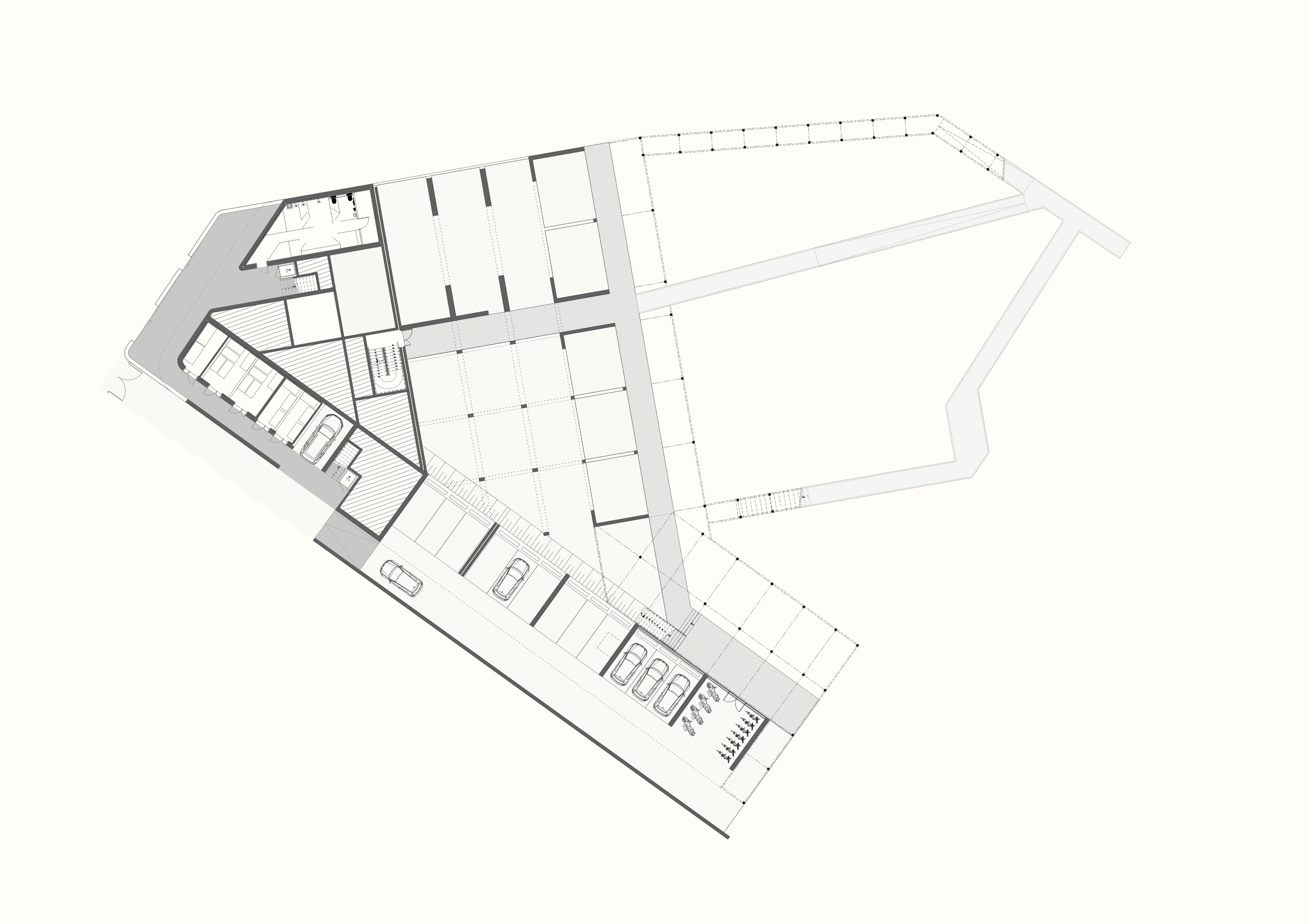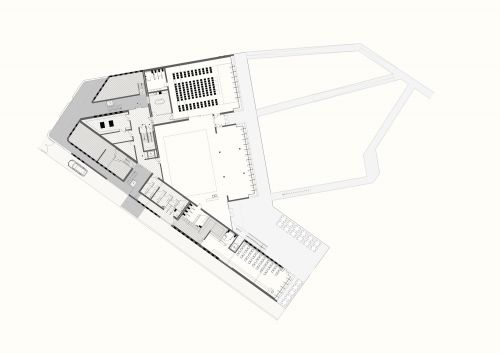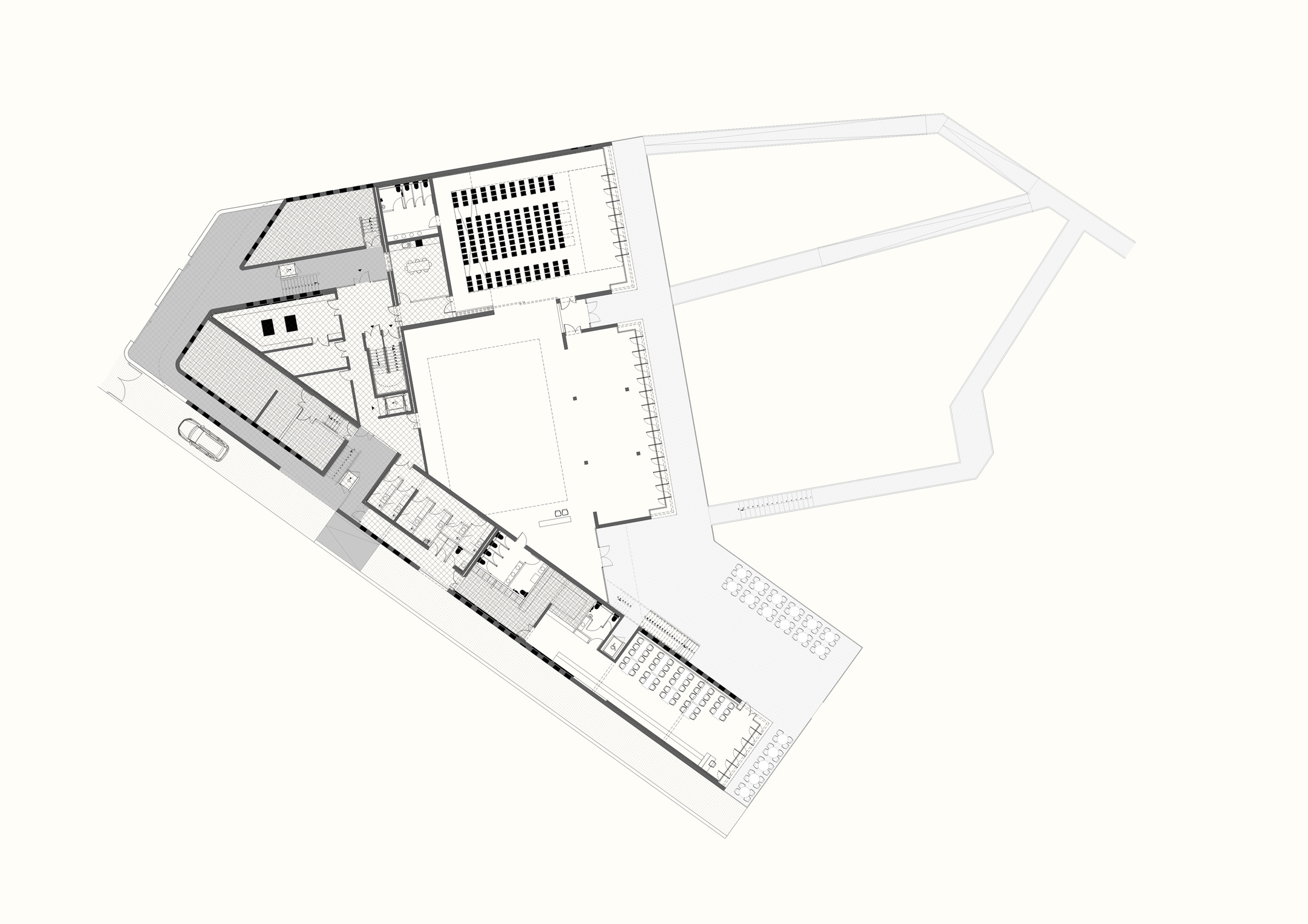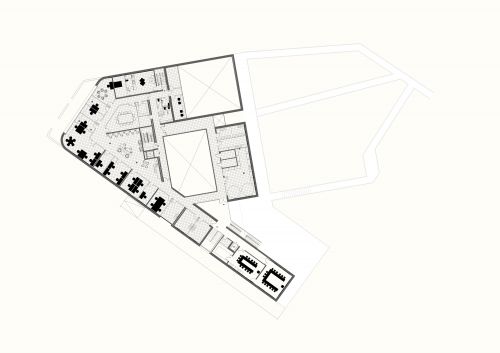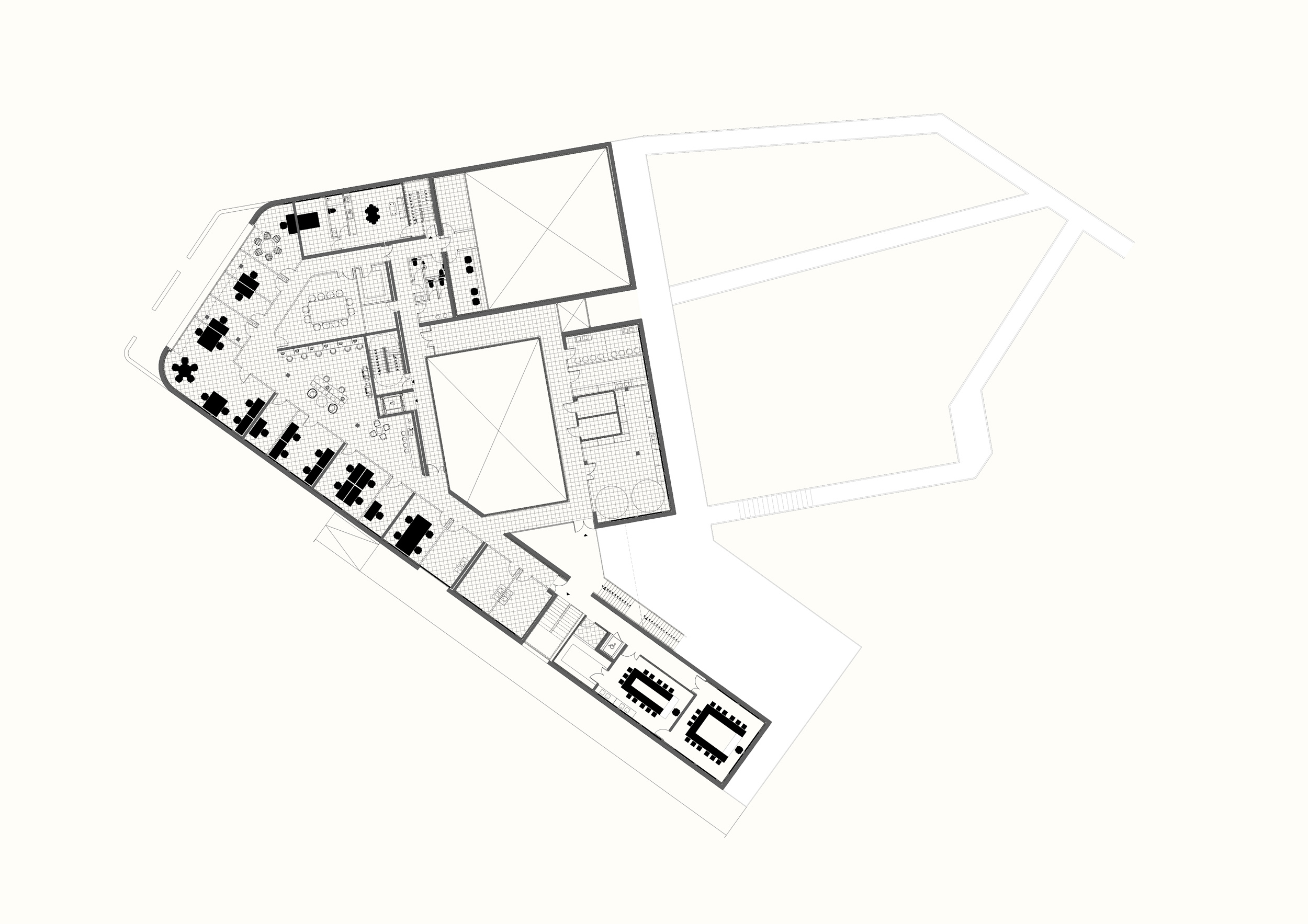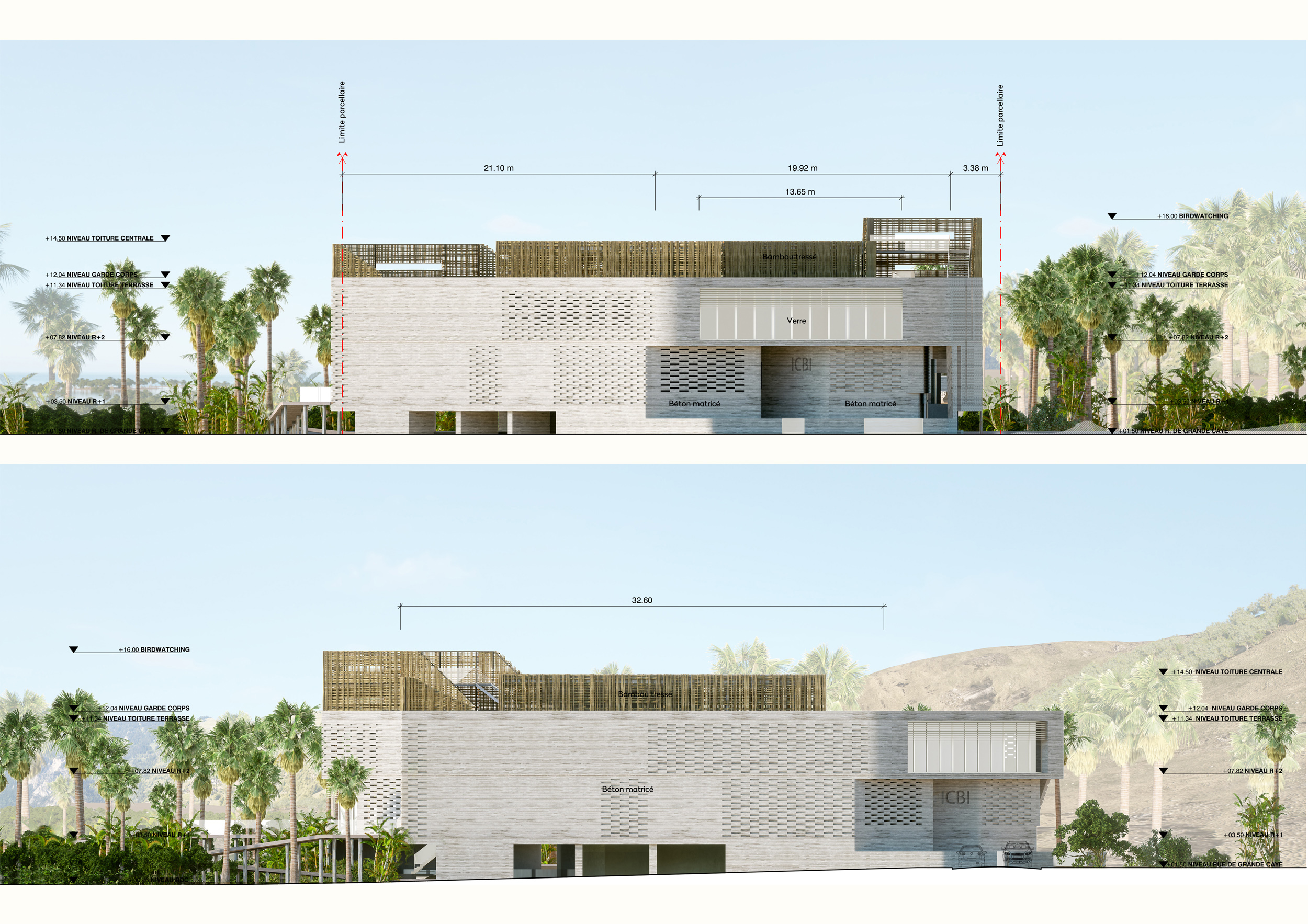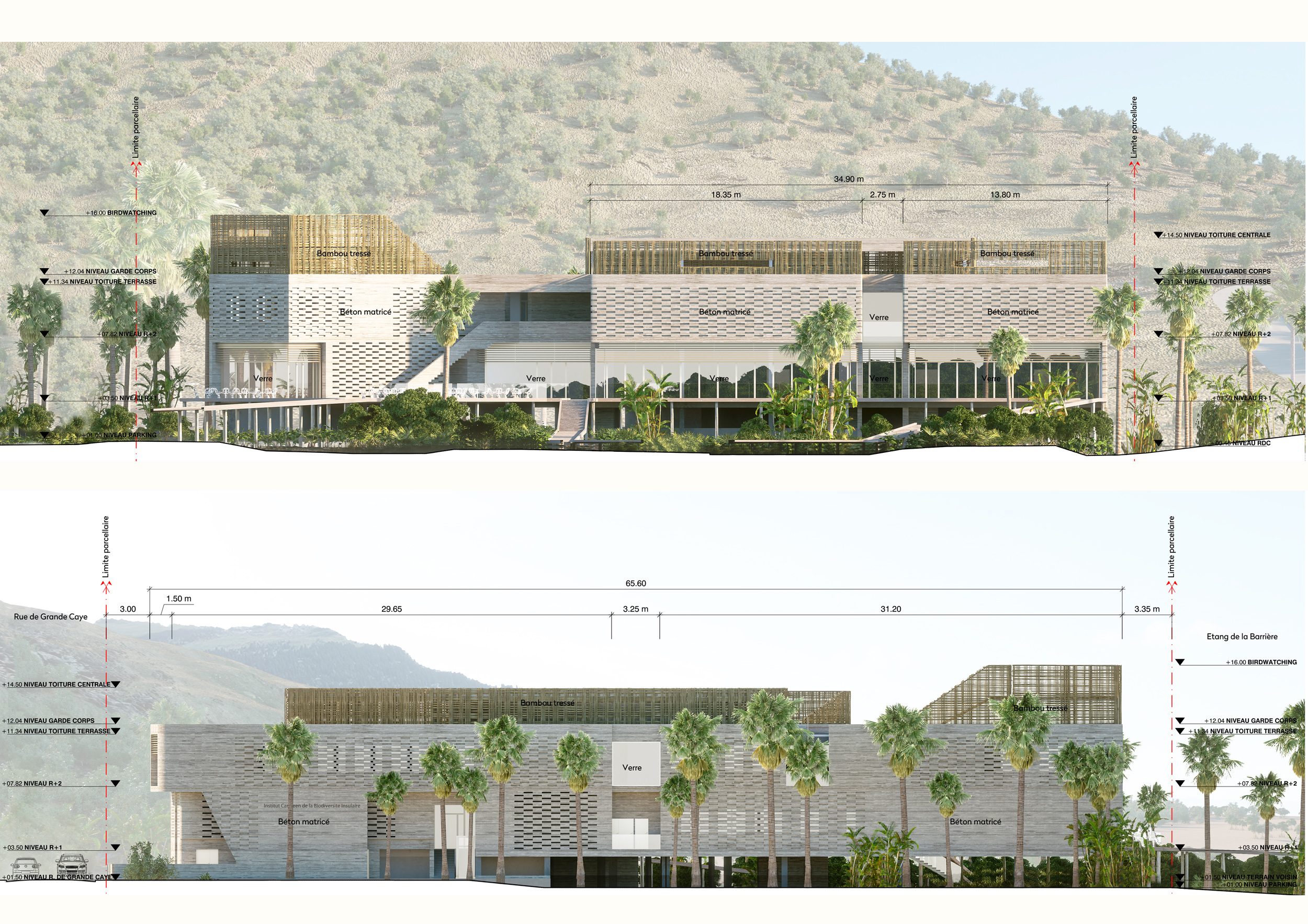 360 ° immersive tour / Sun / Storm
Publié le
Modifié le